Here we share some of the books, in no particular order, which our clients and we have found most useful in accompanying our leadership & coaching journeys. Some open up perspectives, some provide guidance or tools, all are inspirational.
You Are What You Say – Matthew Budd and Larry Rothstein. Dr. Budd weaves together ancient and modern insights into human behavior, neurophysiology and language. Indeed, you are what you say: your words and thoughts play a major role in determining your effectiveness in life and business, your resilience, health and well-being, your identity and the reality you create. Identifying the "Ten Linguistic Viruses" that damage health, relationships and and well-being, Dr. Budd shows how to combat the ravages of anger, perfectionism, depression, anxiety, and chronic stress by changing what you say to yourself and others. Each chapter introduces a key principle of Dr. Budd's program supported by real-life examples, and followed by exercises proven to help readers put principles into action. This book may form a powerful base for our 1-on-1 and executive coaching programs.

The Heart of Change – John Kotter and Dan Cohen. John Kotter shares deeply researched and validated steps or components of leading organizational change and transformation, in a step-wise, practical manner. The underlying driver is the insight that, as a transformation leader, you need to change people's behaviour, which is hard. The book uses real-life example to make it's advice practical and clear. Whilst the sequence of steps make logical sense and build on one another, in our experience, leading through today's reality of the need for constant transformation also invites a more adaptive approach to the 8 steps described.
The Tipping Point – Malcolm Gladwell Malcolm Gladwell takes a refreshing view on how change in complex human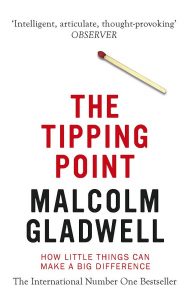 organizational contexts really happens. As is usual for his style, he grounds his observations and conclusions in research and real life examples, which makes the book very powerful. He has a gift for making complex dynamics easy to understand. In our view  his observations, conclusions and his practical advice are very valuable for any leader, and we reference and work with these frequently – a 'must read' for any modern change leader, in any context: business, societal, organizational…
The Five Dysfunctions of a Team – Patrick Lencioni. Lencioni's book on building high performing teams is one of many he has penned. It has been around for a few years and remains as pertinent today as it has at launch. This book is written as a fable, which should not put any serious change leader off. The book is an essential study and reference book for any leader, coach or consultant who is faced with leading or working with teams through the typical human dysfunctions, which show up as 'team dynamics' during changes and perceived threats, which in turn commonly derail organizational transformation. We work with his models and insights regularly and successfully.
The Lean Startup – Eric Ries. It is generally accepted that most start-ups fail. Against this backdrop Ries argues that the basic principles driving lean thinking, essentially a cycled process of continuous innovation, involving a few simple and sequential steps can create very successful start up businesses. Whilst we can attest to these principles working in start-ups, we are introducing and applying the thinking and actions circumscribed through this book mostly in corporate transformation. If and when this process is carefully coupled with the fact that people inhabit, and either resist or drive processes, the power of the book's guiding principles and practical lean tools in leading change is unleashed.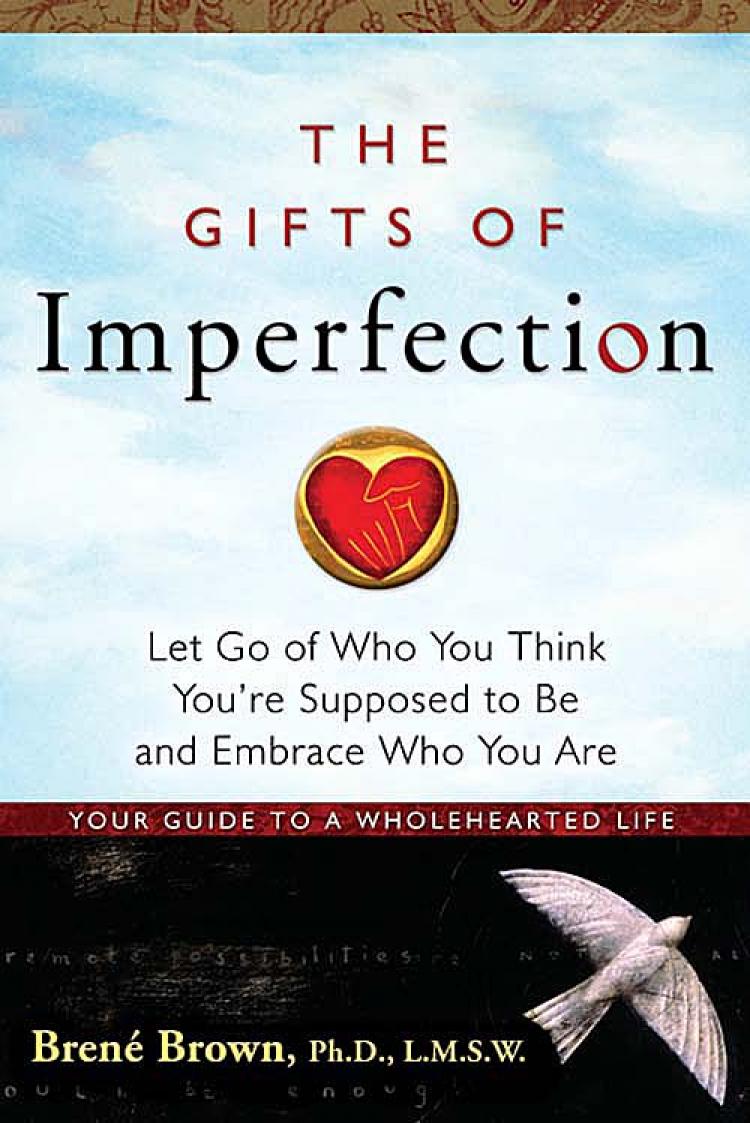 The Gifts of Imperfection – Brene Brown. This book offers lessons on just how important embracing our imperfections is to not only cultivating a happier life, but also for creating a strong and successful business leadership. The popularity of her C-Suite and TED talks indicate that Brown isn't the only one aware of this. The book is solidly grounded in research into an area of dark emotions such as fear and shame, often neglected in business and leadership teaching. As a result of her story-telling style , combined with practical advice and guidelines, the book serves as a powerful guide towards a more resilient and rewarding life – professionally and privately. A must-read book for leaders and clients serious about fulfilling their potential.
The Leader Who had no Title – Robin Sharma. If you read past the somewhat therapeutic language of this parable, you'll quickly realize that its slightly corny nature actually makes it more powerful. Motivational consultant Robin Sharma's modern fable evokes age-old wisdom in accessible language. He successfully imparts critical lessons about developing leadership qualities and skills in your personal and professional life. The hero's mentor takes him to visit four powerful teachers. Each one imparts an aspect of the "Lead Without a Title" philosophy, summarizes five related rules with a memorable acronym and assigns an "instant action step." Sharma reminds you of your powerful innate abilities and worth, whilst at the same time making a compelling case for modern leadership.
Emotional Intelligence – Daniel Goleman. Emotional intelligence (EI) or emotional quotient (EQ) is the capacity of individuals to recognize their own, and other people's emotions, to discriminate between different feelings and label them appropriately, and to use emotional information to guide thinking and behavior. Goleman defined EI as the array of skills and characteristics that drive leadership performance. Studies have shown that people with high EI have greater mental health, job performance, and leadership skills. Whilst this book was published in 1995 it appears as relevant as ever. Also consider reading Social Intelligence by the same author.
Way of the Peaceful Warrior – Dan Millman. It is a part-fictional, part-autobiographical book based upon the early life of the author Dan Millman. The story tells of a chance meeting with a service station attendant who becomes a spiritual teacher to the young gymnast, Dan Millman. The attendant, whom Millman names Socrates, becomes a kind of father figure and teaches him how to become a "peaceful warrior. This book, also turned into a film by the same title, provides a very practical and accessible account of the principles of mindfulness in real life. It is thought-provoking and somewhat timeless, in highlighting the principles which truly govern our lives.
First Things First – Stephen Covey. Using the analogy of "the clock and the compass," the authors assert that identifying primary roles and principles provides a "true north" and reference when deciding what activities are most important, so that decisions are guided not merely by the "clock" of scheduling but by the "compass" of purpose and values. Covey describes a framework for prioritizing work (and life) that is aimed at long-term goals, at the expense of tasks that appear to be urgent, but are in fact less important. Delegation is presented as an important part of time management. Successful delegation, according to Covey, focuses on results and benchmarks that are to be agreed in advance, rather than on prescribing detailed work plans
Leadership Embodiment – Wendy Palmer. As we work with leaders and leadership, our clients keep being surprised by the importance and impact of body language. Leadership Embodiment (LE) gives you the tools and practices to be a skillful listener, a powerful advocator and an inspirational leader. Leaders of today are expected to cultivate excellence for themselves and within their organization. And few focus on how their body language influences their leadership effectiveness. This book is a useful practical guide. Whilst it does not replace physical LE workshops and courses, it provides many practical and useful ideas to put into practice for immediate leadership results.
Depth Leadership – Helene Smit. This book represents a practical and detailed account of the application of depth psychology principles and practices to leadership. Smit's book The Depth Facilitator's Handbook is the better known, but in our view this book serves as a powerful companion to leaders who are serious at engaging with their personal role in leading teams, organizations and individuals towards high performance. Written as both a training and reference tool, it sits prominently in our bookshelves, and is essential for building powerful facilitation of teams facing change and transformation challenges.
Man's Search for Meaning. Man's Search for Meaning is a 1946 book by Viktor Frankl chronicling his experiences as a concentration camp inmate during World War II, and describing his psychotherapeutic method, which involved identifying a purpose in life to feel positively about, and then immersively imagining that outcome. According to Frankl, the way a prisoner imagined the future affected his longevity. Part One constitutes Frankl's analysis of his experiences in the concentration camps, while Part Two introduces his ideas of meaning and his theory called logotherapy. This book invites deep introspection whilst paradoxically, considering the backdrop of his experiences, still being inspirational.

Tuesdays with Morrie – Mitch Albom. This book describes the emerging relationship between Albom and his ailing university professor, Schwartz. Their conversations canvas acceptance, communication, love, values, openness, and happiness. Albom emphasizes the importance of forging a culture of one's own to transcend the tyranny of popular culture, suggesting that the media are preoccupied with death, hatred, violence and depression. Throughout the text Albom's character changes as Schwartz's stories inspire him.
Care of the Soul – Thomas Moore. In the introduction, Moore describes the book as "a program for bringing soul back to life." He writes: "Soul is not a thing but a quality or dimension of experiencing life and ourselves. It has to do with depth, value, relatedness, heart and personal substance." For him, soul is the seat of the emotions and the hub of our lives. Moore claims that a loss of soul lies behind the restlessness, addiction, insecurity, and frustration of so many contemporary men and women. With lives devoid of meaning and purpose, people yearn for something to nourish their souls. Deeply thought-provoking, yet very accessible.
Long Walk to Freedom is an autobiographical work written by inspirational South African President Nelson Mandela. The book profiles his early life, coming of age, education and 27 years in prison. Under the apartheid government, Mandela was regarded as a terrorist and jailed on the infamous Robben Island for his role as a leader of the then-outlawed ANC. He has since achieved international recognition for his courage, leadership, compassion and kindness, as well as for being president in rebuilding the country's once segregated society. Mandela passed on in 2013. In different ways 'Madiba', as Mandela is affectionately known to many South Africans of all backgrounds and beliefs, still epitomizes the soul, hope and moral compass of many South Africans, but also of humans across the planet. This is one of those biographies which opens up perspectives.
The Most Beautiful Flower
Unknown
The park bench was deserted as I sat down to read
Beneath the long, straggly branches of an old willow tree.
Disillusioned by life with good reason to frown,
For the world was intent on dragging me down.
And if that weren't enough to ruin my day,
A young boy out of breath approached me, all tired from play.
He stood right before me with his head tilted down
And said with great excitement, "Look what I found!"
In his hand was a flower, and what a pitiful sight,
With its petals all worn – not enough rain, or too little light.
Wanting him to take his dead flower and go off to play,
I faked a small smile and then shifted away.
But instead of retreating he sat next to my side
And placed the flower to his nose and declared with overacted surprise,
"It sure smells pretty and it's beautiful, too.
That's why I picked it; here, it's for you."
The weed before me was dying or dead.
Not vibrant of colours: orange, yellow or red.
But I knew I must take it, or he might never leave.
So I reached for the flower, and replied, "Just what I need."
But instead of him placing the flower in my hand,
He held it mid-air without reason or plan.
It was then that I noticed for the very first time
That weed-toting boy could not see: he was blind.
I heard my voice quiver; tears shone in the sun
As I thanked him for picking the very best one.
"You're welcome," he smiled, and then ran off to play.
Unaware of the impact he'd had on my day.
I sat there and wondered how he managed to see
A self-pitying woman beneath an old willow tree.
How did he know of my self-indulged plight?
Perhaps from his heart, he'd been blessed with true sight.
Through the eyes of a blind child, at last I could see.
The problem was not with the world; the problem was me.
And for all of those times I myself had been blind,
I vowed to see the beauty in life,
And appreciate every second that's mine.
And then I held that wilted flower up to my nose
And breathed in the fragrance of a beautiful rose
And smiled as I watched that young boy,
Another weed in his hand,
About to change the life of an unsuspecting old man.